http://www.irs.gov/      The Internal Revenue Service (IRS) is the nation's tax collection agency and administers the Internal Revenue Code enacted by Congress.
Florida Library Jobs   provides access to library jobs across the State of Florida
https://pbcls.driving-tests.org/florida/    everything you need to know about the driving test before you take it.   Access car practice test, motorcycle practice and drivers' handbook for Florida.
https://www.worldcat.org/    Worldcat connects you to the collections and services of more than 10,000 libraries worldwide
https://www.loc.gov/ The Library of Congress is the largest library in the world, with millions of books, recordings, photographs, newspapers, maps and manuscripts in its collections. The library is the main research arm of the U.S. Congress and the home of the U.S. Copyright Office.
https://www.lakeparkflorida.gov/  the town of Lake Park website provides historical and current information about the Town and its staff
https://www.merckmanuals.com/   Medical information resources for both medical professionals and consumers. The manuals are created by medical experts worldwide and are editorially independent from Merck & Co.
 https://www.bls.gov/ooh/   The Occupational Outlook Handbook is a publication of the U.S. Department of Labor's Bureau of Labor Statistics that includes information about the nature of work, working conditions, training and education, earnings, and job outlook.
https://dos.myflorida.com/florida-facts/kids/     Florida Kids website - Need help with your Florida projects and assignments? Learn about Florida's people from 12,000 years ago to the present, people of all cultures who have made our state their home, and other Florida facts. You can also find out Florida's state symbols like the state bird or the state song.
https://www.floridamemory.com/    Florida Memory is a digital outreach program providing free online access to select archival resources from collections housed in the State Library and Archives of Florida. 
Florida's One-Stop Career Centers  From training to job searches, Florida's One-Stop Career Centers provide a full range of assistance for the jobseeker.
Florida Department of State  The Florida Department of State manages our state's elections, corporations, historical and cultural resources and our libraries.
Florida Information  Need information on Florida? Our lists of websites help get you the information you need.
Merck Veterinary Manual  Animal health information for students and practicing veterinarians.
Medline Plus MedlinePlus is the National Institutes of Health's Web site for patients and their families and friends. Produced by the National Library of Medicine, the world's largest medical library, it brings you information about diseases, conditions, and wellness issues in language you can understand. MedlinePlus offers reliable, up-to-date health information, anytime, anywhere, and for free.
https://catalog.gpo.gov/   The CGP is the finding tool for federal publications that includes descriptive information for historical and current publications as well as direct links to the full document, when available. Users can search by authoring agency, title, subject, and general keywords, or click on "Advanced Search" for more options.
Plan Your Career  Learn about Florida's job market and ways to prepare for a new career.
U.S. Small Business Administration (SBA)   The U.S. Small Business Administration provides support to small businesses and entrepreneurs. They provide information on starting and managing a business, loans and grants, and training.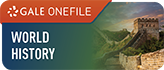 World History  Gale OneFile: World History provides access to scholarly journals and magazines for use by novice historians and advanced academic researchers. World History offers balanced coverage of events in world history and scholarly work being established in the field.
Florida Library Youth Program  Support for the youth services staff of Florida libraries. Provides online training, support for summer reading, early learning resources and more.
Arts & Culture  View over 250,000 works of art from over 250 of the world's most renowned museums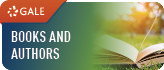 Books & Authors Gale Books and Authors makes exploration of genre fiction and essential non-fiction fun! By leveraging our entire award-winning What Do I Read Next? Collection, patrons and students alike can be sure that their next big read comes with a BIG recommendation.